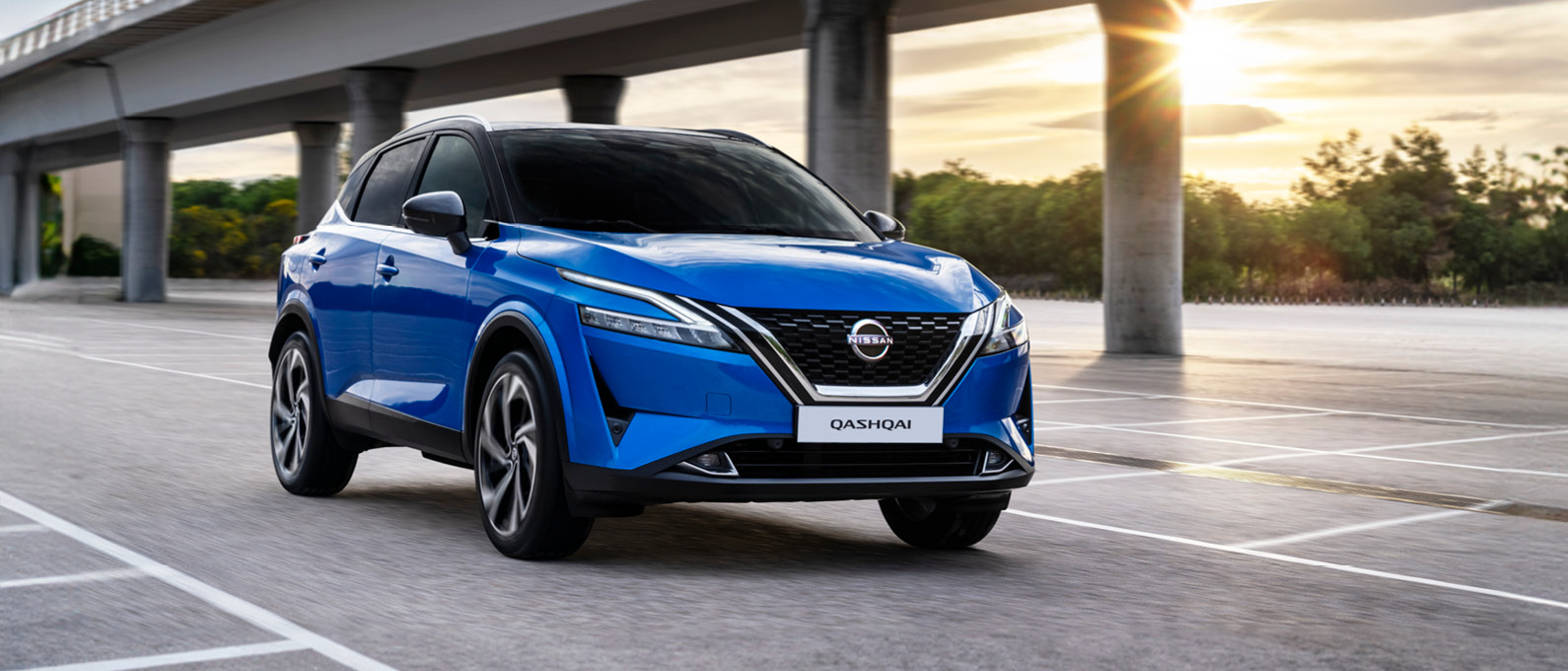 Nissan Qashqai: The Epitome of a Great SUV
In the world of SUVs, the Nissan Qashqai stands tall as an exemplary model that embodies the qualities of a great SUV. With its captivating design, powerful yet efficient performance, advanced safety features, comfortable interior, and impressive versatility, the Qashqai leaves no stone unturned. Whether you seek a stylish urban cruiser or a capable off-road companion, the Qashqai exceeds expectations and sets a high standard for what makes a great SUV. The Qashqai really stands out when it comes to the below features:
Design and Styling:
When it comes to SUVs, visual appeal plays a crucial role, and the Nissan Qashqai shines in this aspect. With its sleek and contemporary design, the Qashqai stands out from the crowd. The elegant lines, muscular contours, and captivating LED headlights create an eye-catching presence on the road. The Qashqai's crossover design blends the best of both worlds, combining the nimbleness of a compact car with the ruggedness of an SUV, making it an excellent choice for any adventure.
Performance and Efficiency:
A great SUV should deliver a powerful and efficient performance, and the Nissan Qashqai delivers on both fronts. Equipped with a range of robust engines, the Qashqai offers ample power for effortless acceleration and confident overtaking. The advanced engineering ensures optimal fuel efficiency, making the Qashqai an economical choice for drivers concerned about sustainability and rising fuel costs.
Safety Features:
Safety is a paramount consideration in SUVs, and the Nissan Qashqai prioritizes the well-being of its occupants. Boasting an array of advanced safety features, including intelligent emergency braking, blind-spot warning, lane departure warning, and rear cross-traffic alert, the Qashqai enhances driver awareness and mitigates the risk of accidents. Nigerian drivers can confidently traverse busy city streets and highways, knowing that the Qashqai has their safety in mind.
Interior Comfort and Technology:
A great SUV should offer a comfortable and technologically advanced interior, and the Qashqai excels in this domain. Step inside, and you'll find a thoughtfully designed cabin with ample space for both passengers and cargo. The premium materials, refined finishes, and ergonomic seating ensure a luxurious and cozy driving experience. The Qashqai also incorporates cutting-edge technologies, such as a touchscreen infotainment system, smartphone integration, and advanced driver-assistance systems, keeping drivers connected and entertained on the go.
Versatility and Practicality:
The hallmark of a remarkable SUV is its versatility, and the Qashqai epitomizes this quality. With flexible seating configurations and generous cargo space, the Qashqai effortlessly adapts to various needs, whether it's accommodating passengers or hauling belongings. Furthermore, the Qashqai's intelligent all-wheel-drive system enhances its off-road capabilities, making it an ideal choice for drivers who crave adventure and enjoy exploring diverse terrains.
From urban cruising to off-road adventures, the Qashqai exceeds expectations and sets a high standard for what a great SUV should be. With its exceptional qualities, the Qashqai is a remarkable choice that combines style, performance, safety, comfort, and versatility in one package, captivating drivers and passengers alike.