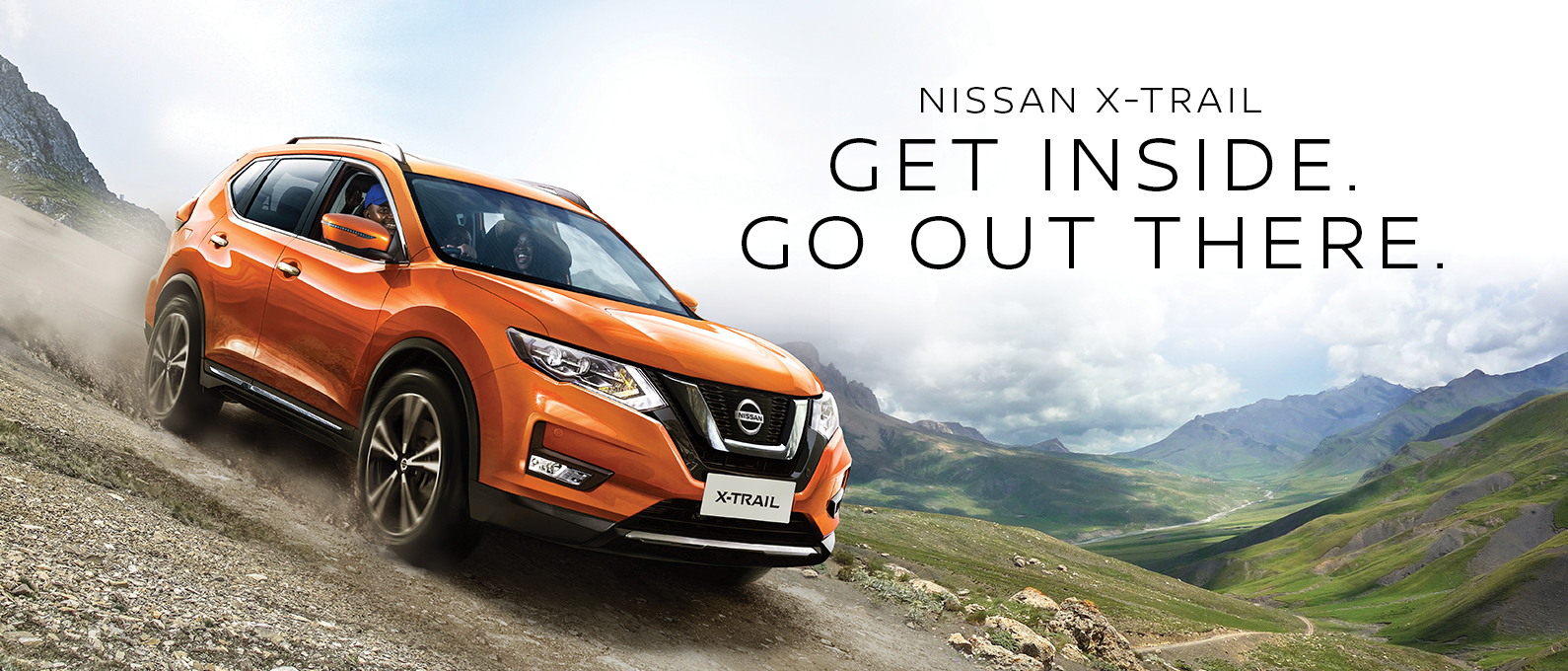 Conquer the Wild with the Nissan X-Trail:
A Trailblazing Off-Road SUV Adventure
Unleash your spirit of adventure with the Nissan X-Trail. Get inside and Get out there. Dive into the heart of this rugged SUV as we explore its key features, tailored to redefine your journey on and off the beaten path.
Let's remind you why the X-trail is an excellent choice, when it comes to choosing a SUV:
Off-Road Dominance Redefined
Built for the bold, the Nissan X-Trail is not just an SUV; it's a trail conqueror. Navigates the roughest terrains with confidence, thanks to its Intelligent 4x4 System. This technology ensures optimal traction, seamlessly adapting to varied landscapes for an unrivalled off-road experience.
SUV Elegance Meets Trail-Ready Toughness
The X-Trail's exterior isn't just a visual delight; it's a testament to strength. Robust yet stylish, the X-Trail effortlessly blends elegance with trail-ready toughness. From city streets to untamed trails, make a statement wherever you go.
Ready-for-adventure Interior Comfort
When stepping inside the X-Trail, and you're embraced by a world of comfort designed for the explorer. With spacious interiors and a flexible cargo space, it adapts to your every need. Your journey begins the moment you get inside the Nissan X-Trail.
Key Features Unveiled: Your Passport to Extraordinary Journeys
Nissan Safety Shield: A comprehensive approach to safety that guides the engineering and development of every vehicle we make. By keeping an eye on your vehicle's systems and the surroundings, assisting in handling unexpected situations, and helping to keep you safe in the unfortunate event of an accident, the Nissan Safety Shield is our way of looking out for you and yours.
Powerful Performance: The X-Trail's engine ability is finely tuned to deliver a dynamic driving experience, whether you're tackling challenging terrains or cruising down the highway.
Intelligent 4X4: With Nissan X-TRAIL's All-Mode 4x4-i, you've got a system that's capable on-road and off. You can choose fulltime 2WD for maximum efficiency. Auto Mode constantly monitors conditions and adjusts the balance of power between front and rear.
Versatility Unleashed: Beyond the Trail
The X-Trail isn't just about off-road ability. With its versatility, it seamlessly transitions from rugged adventures to city escapades, making it the ideal companion for the any day aspect of your life.
In Conclusion: Elevate Your Adventure with the Nissan X-Trail
The Nissan X-Trail isn't just a vehicle; it's an invitation to escape the ordinary. With its off-road dominance, striking design, innovative features, and versatile capabilities, it redefines what an SUV can be. Get inside and go out there.